Trade (Sales)
·
Great North Road, Brookmans Park, AL9 6NE
·
Hybrid Remote
Sales Accounts Manager
Are you a passionate, determined, and sales-driven person looking to successfully growing wholesale accounts? Do you want to be a central part of a beloved, British brand? Then this job's for you!
We usually respond within two weeks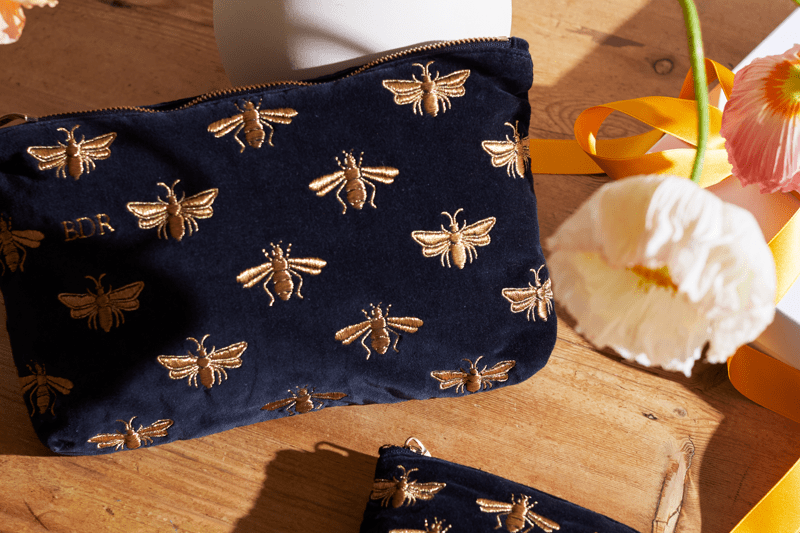 Sales Accounts Manager
Salary: £35,000

We are looking for a Sales Accounts Manager to join our Sales Team.

You will be a passionate, determined, and sales-driven person with experience in managing and successfully growing wholesale accounts. You will be the first point of contact for all Gold and Silver level account customers within your ownership. Motivated by sales growth and customer success, you will be driven by seeking out opportunities in both existing stockists and new business and support the Wholesale team in building relationships with some of the most beautiful UK and international stockists.
Working closely with our Head of Sales, Victoria and the rest of the Wholesale team, you will be a central part of our plans to become a beloved, iconic British brand that cultivates joy, protects wildlife & empowers women. 
Key Responsibilities
Growing New Wholesale Customers
Seeking out new customers by researching, generating, and following up with new leads in all priority sectors (gifting, travel, leisure, home & beauty/wellness).
Be the first point of contact for all stockists within your ownership, building long term relationships that deliver positive growth for ES.
With support, successfully negotiate profitable terms and onboard new business opportunities.
At least 1 day per week spent on the field with key accounts, building strong partnerships and ensuring brand presentation and standards reflect our expectations.
Report key findings from meetings and visits back to the business.
Own and manage the seasonal pre-ordering process for your account base.
Support the Wholesale strategy plan by identifying future brand, social and marketing opportunities within your account base. Work closely with Brand and Marketing to action.
Act as a brand ambassador at all times with behaviour, communication and personal presentation.
Wholesale Community Management
Visiting customers and meeting clients both in-person and virtually. Weekly UK travel to key stockists.
Attending Trade shows as a representative of Elizabeth Scarlett. This will involve anything from setting up our stand to engaging potential and existing customers.
Support the Wholesale team on special projects as and when required.
Contribute ideas and show initiative in continuously improving work processes and policies to achieve greater efficiency
Reporting, Stock & Order Management
Supporting the Wholesale team with manual order processing using Netsuite as and when required..
Support the team on any weekly and monthly reporting on revenue, product trends, new and existing customer trends, and any other elements of the sales performance as required.
Support the team with Gold account administrative processes, e.g John Lewis.
Weekly feedback report to Head of Wholesale.
Work with stockists to provide consistent and regular data on sales, buys, stock and competitor activity.
Requirements
We work a hybrid model, prioritising what works for you. You must be able to travel to our HQ at AL9 6NE as required, this will be a minimum of once per week. You will also be required to attend ad-hoc sales meetings and trade shows.
UK bank account, a NI number, proof of eligibility to work in the UK, able to speak English fluently.

What we can offer you
A competitive salary with a supportive, experienced & passionate team.
A flexible, hybrid working model that allows you to be mostly remote, use Tally for adhoc workspace & come into the office as required.
Opportunity to raise £1 million over 4 years to protect wildlife & keystone species
24 days holiday, plus bank holidays
An extra 3% of your gross salary for learning & development
The chance to put your mark on our brand as we build and scale from strong foundations
£500 of Elizabeth Scarlett per year with 60% off & a Personal Code with 25% discount for family & friends
Pregnancy loss support leave
Interested? Apply Now!

We strongly encourage people of colour, lesbian, gay, bisexual, transgender, queer and non-binary people, parents, and individuals with disabilities to apply. Elizabeth Scarlett is an equal-opportunity employer and welcomes everyone to our team. Please let us know if you need reasonable adjustments at any point in the application or interview process.

Department

Locations

Great North Road, Brookmans Park, AL9 6NE

Remote status

Hybrid Remote
About Elizabeth Scarlett

Elizabeth Scarlett exists to promote joyful living, while raising funds to protect our planets precious wildlife.
Our business grew from a passion for art, finding pleasure in small everyday moments and appreciating the natural world around us. Each year, we commit to giving back to nature and supporting wildlife conservation.
Trade (Sales)
·
Great North Road, Brookmans Park, AL9 6NE
·
Hybrid Remote
Sales Accounts Manager
Are you a passionate, determined, and sales-driven person looking to successfully growing wholesale accounts? Do you want to be a central part of a beloved, British brand? Then this job's for you!
Loading application form
Already working at Elizabeth Scarlett?
Let's recruit together and find your next colleague.